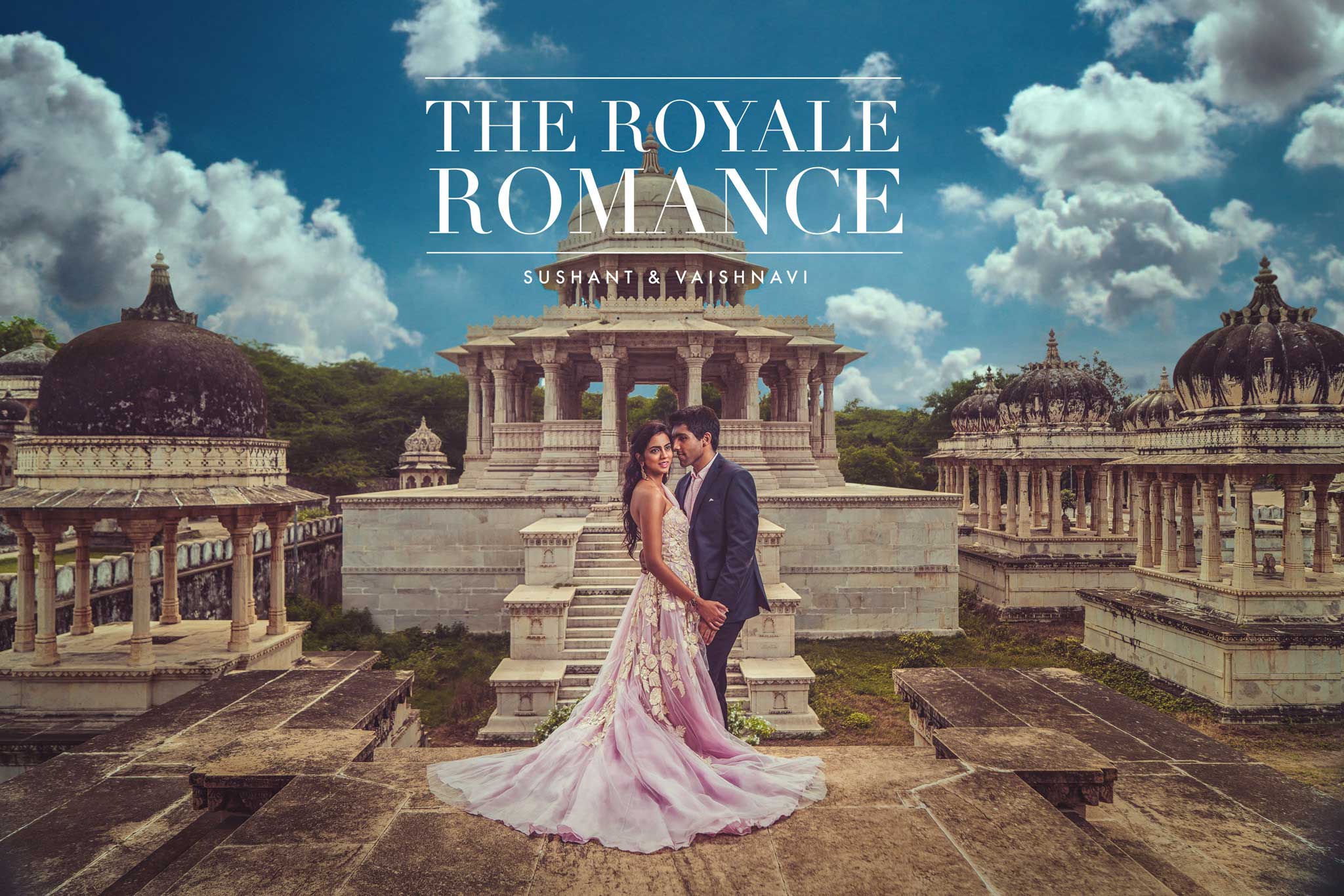 Beside the purple ridges of the dense Aravalli hills stretching in every direction, and the shimmering lake Pichola, Udaipur has an unmatched romance in Rajasthan and in all of India too. Magnificent palaces, temples, mansions, tranquil boat rides, bustle of the ancient bazaars and timeless streets add beauty to this city's natural splendour. Tagged as one of the most romantic spot on the continent, one can not argue much about it. Undoubtedly, there is so much love in the air that makes Udaipur as one of the most sought after wedding destinations. Ever since we started doing wedding photography, our dream has always been to do more Udaipur weddings. And as the luck favors hard work, we have been fortunate to do at least 3-4 weddings/year in the past 3 years. This time around, it was for Sushanth and Vaishnavi that we camped in this mesmerising town.
We have shot their engagement already in December and we know them pretty well. They were shy and sweet back then, but as time has it, they got to know each other more and were prepped up for their big day. Places have this nature to connect with you and they define your mood. In their wedding celebrations, what can we say? More than places, they were universes inside walls that saw the gala take wings.
With the Cocktail party in the Hotel Lakeend, the celebrations started on a high note. The love birds pulled out quite an entry landing in a Vintage car. The fireworks added fuel to the night. The Mehendi evening was at the Trident hotel, that had quite a view of the city. It rained, the bride & groom had to cross the waters on a fiery weather and reach the venue. But nothing dampened the spirit as the celebrations went on. The highlight of all was the grand Sangeet at the Jagmandir Mahal. When lit up at night it hosted a pepped up romantic sparkle that beat everything else, hands down.
The festive mood climbed down to the plains as the wedding at Hyderabad JRC saw the friends and family coming together to bless the lovely couple. The thread of emotions continued and memories stood etched. As photographers who are running between places to make sure every moment is captured, this was like a royale treat of time and space, as we experienced every minute to its seconds. Loving couple, dream venues and delightful hospitality. What more could we ask for? We felt pampered, big time! Take a look at the wedding celebrations in this blog.
Photographers :

Amar Ramesh, Lakshman, Smruthi

Venue :

Hotel Lakeend, Jagmandir Mahal, The Trident Udaipur ,Hyderabad JRC

Event planner :

Silver Craft Events