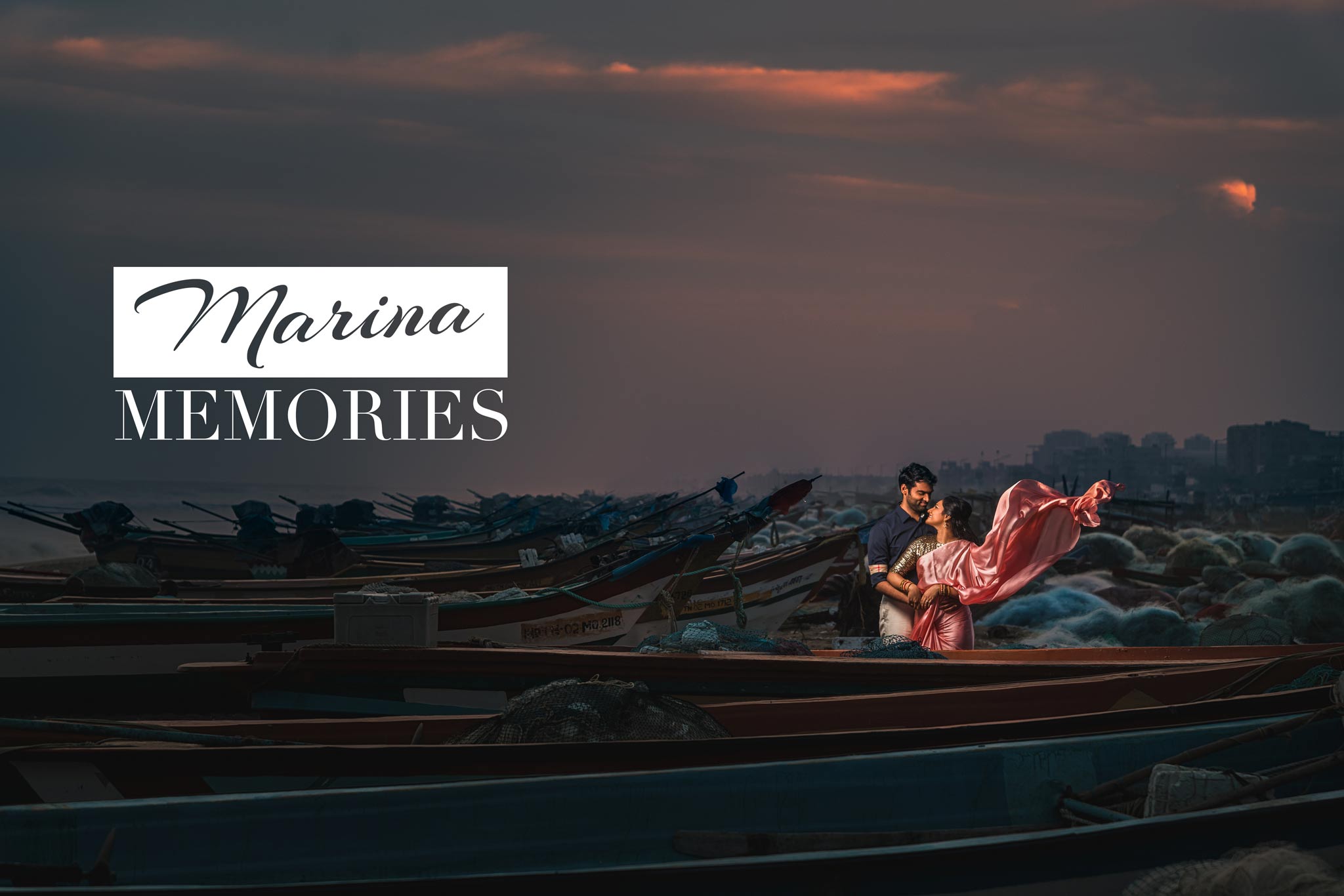 Couple shoots centered on a city are always attractive. And that too, when it is based on one iconic place, it gets even more interesting. When we planned the outdoor shoot of Sathish & Deepika, we wanted to try something native and close to our heart. They said "Beach" and we said, "Marina!" There you go, a marriage of thoughts happened and Marina Beach it was that we decided to head. The very word 'Marina' brings out a million emotions in our minds. It is the world's second longest urban beach and this turf has witnessed so many historical events over the time. But surpassing them all is the vibe of love that this space holds, which is hard to explain in words.
We chose the evening over the morning this time for a change, and glad we did. As the day sets in, Marina comes alive with more people flocking in. Now that is not an ideal condition one would like to have on an outdoor shoot, isn't it? But where's the fun without a little chaos! In a little while, as we scouted, there was a floating bunch of people who kept gathering around then and there. Incidentally, we included the people into the pictures and created some drama. Once there was a group of enthusiastic kids playing cricket, and we invaded the field for a quick picture. Then there was a bunch of patrol police on horses who came in to enquire if we had the permission. With a smile, they assembled in for a picture too. We scouted around the resting boats, shops on the wheels, the sands, and more.
On the whole, as much as we enjoyed the pictures, we lived the moments on the field thoroughly. Thanks to the lovely couple who cooperated their heart out. They are a great team together, already. Take a look at the blog and share the spirit.
Photographers :

Amar Ramesh

Shoot Location :

Marina, chennai