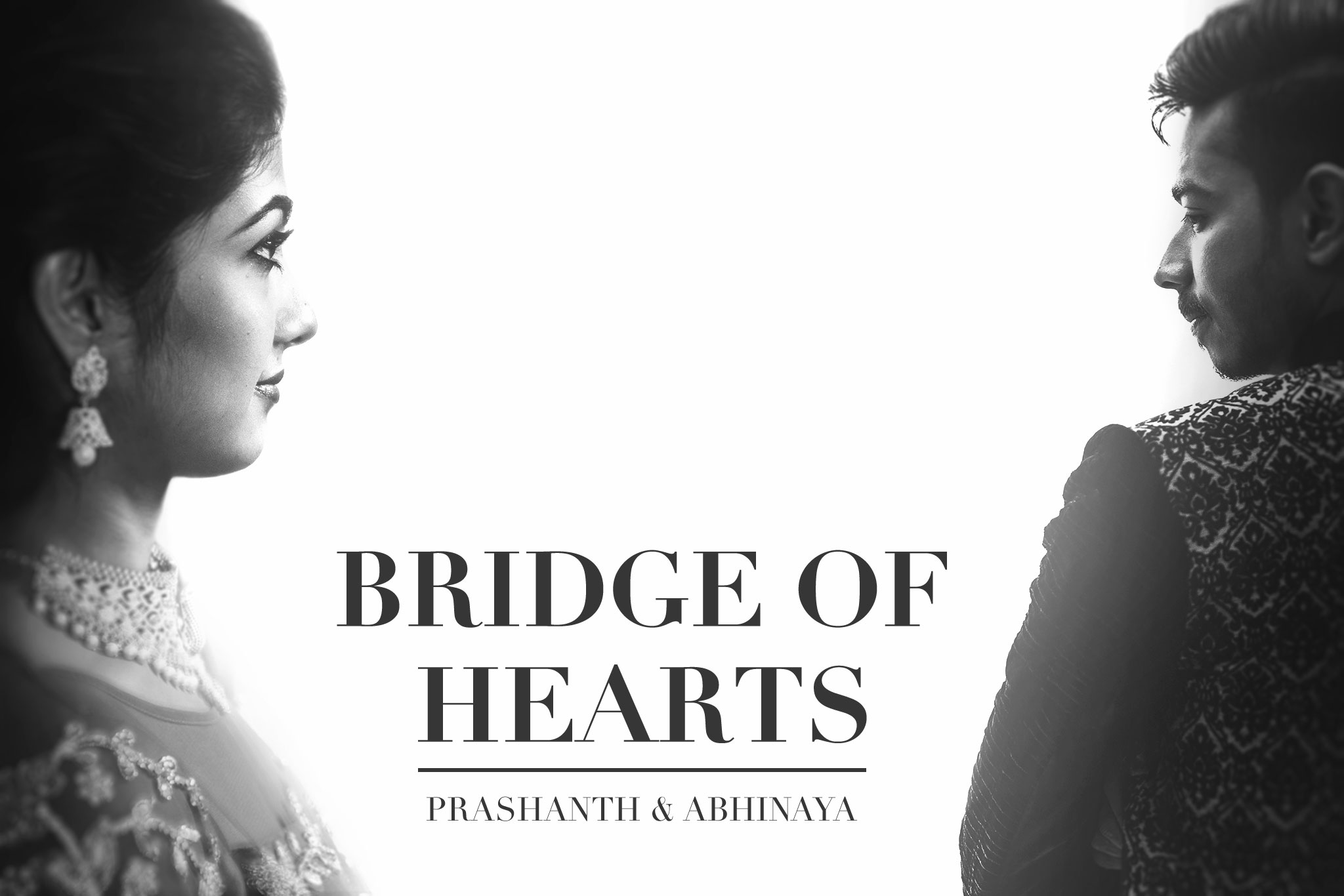 Prashanth jana ~ Sai abhinaya
Two different time zones, far away continents, an ocean of memories and heart-held dreams... If there is one thing that a relationship can't take it easy, it is the 'long distance'. Easily termed, but never really easy to experience in the first place. Strong are those souls that sail past this phase. The story of Abhinaya and Prashanth is just that profound love that has braved the odds of time and distance, and seen the light.
Knowing each other, they found love over time. They looked forward to all the good moments ahead in their companionship. What they did not see coming was how life would place him and her in different places for a large part of their life. We loved the way they opened up regarding the combat they pulled out together to keep things on an even keel. "It wasn't easy, the time we came through. At a point we had hit a phase of saturation. But the best part was, every time we hit a block, one of us reached out to the other and made sure things were smooth again. It was that understanding that kept us going. We trust each other completely. That is the foundation of our relationship" she said in an assuring tone. "You have no idea how magical it is to finally hold hands together. Things are really different in a long distance relationship. For instance, I've never really cherished her presence in person, in a continuous sense of time. I don't know how she stares at things or expresses her joy or sadness in real. Now that we are getting married, it's going to come true - the dream of sharing this life with her" he said in a reassuring tone.
Now that's the kind of story worth everything; a story of two hearts standing the test of time. The resilience of the victory stood reflected in the way they took it all in during their big day. They were composed, ecstatic and joyful. And they had so much respect for every person who had come to wish them on the new beginning. They took the time to express their gratitude sincerely, beyond the knowledge of cameras or the ritual of posing for a shot. That genuinely moved us. The way they felt grateful to everything and everyone for all this to happen was inspiring. Having said that, they did make sure they were in their won world too, taking care of each other, sharing quick glances, helping each other out and smiling from the inside all the time. The compassion was felt deeply.
It was an absolute pleasure to have shot the precious memories of this special couple. Looking through the pictures, it feels tangible, the bridge of hearts that they have built together. It is not just about the destination, but the eternal connection that they will always share. Take a look for yourself.
Photographers :

Amar, Smruthi and Nakul

Venue :

Chennai