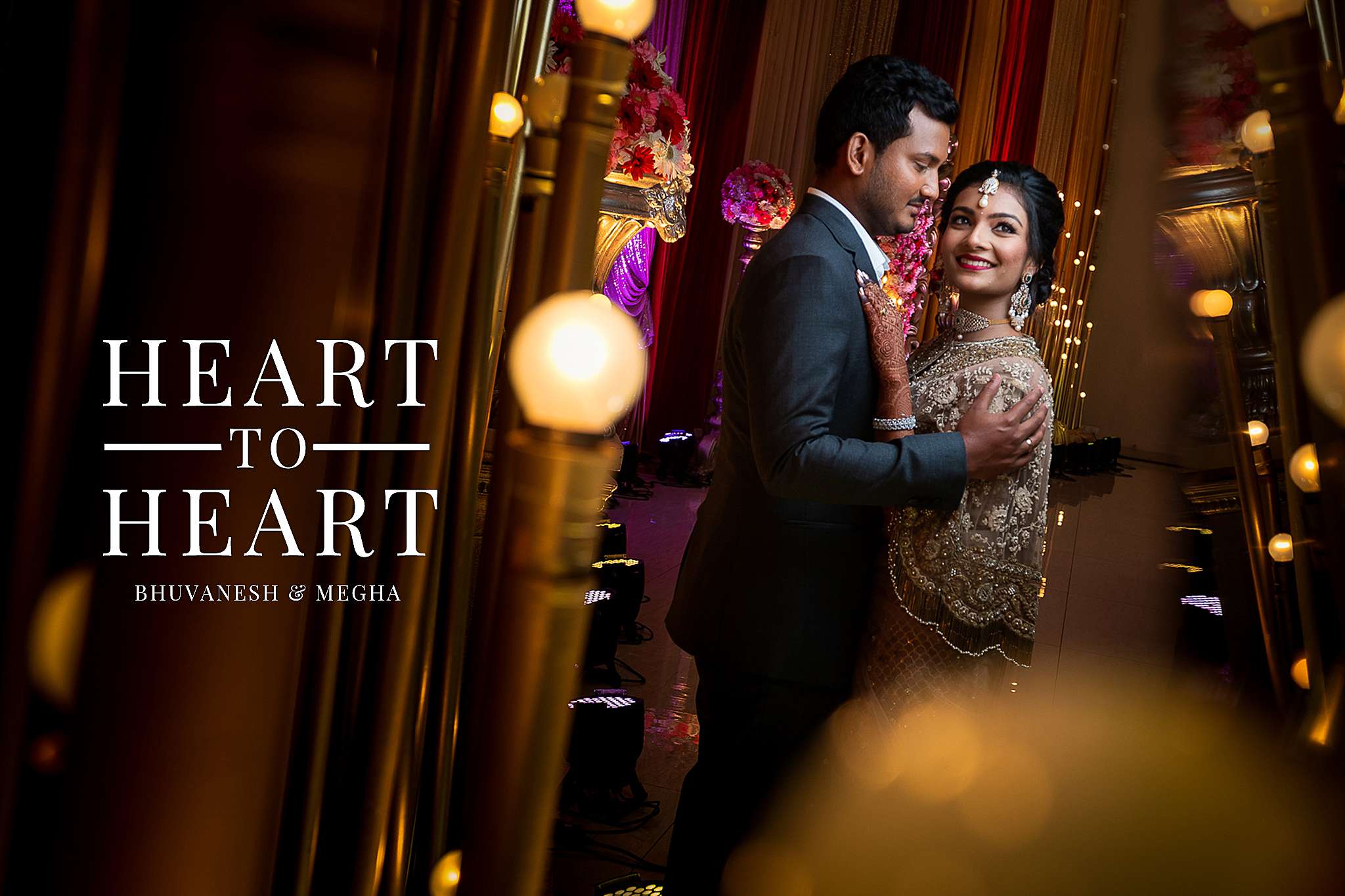 When we asked them what they meant to each other, "best friends" was the unanimous answer. That's how deep an understanding has rooted in the Lala land of this lovely couple Megha and Bhuvanesh. The excitement levels were high, especially when the bride is an avid fan of your work and had booked StudioA way earlier before the wedding dates were finalized (a year and a half ago). Filled with fun and laughter, this wedding ceremony is easily one of the most relished outings we've had this year.
All through the celebration, it is hard to pick and place a favorite story for every moment was thoroughly lived. Speaking of attention to details, it was simply sublime. Megha clearly knew what she wanted and had laid out the spread of things to precision right from the beginning. With such an amount of planning, a lot of hustle-bustle is avoided on the big day, which in turns churns out bubbles of peace in the air. That's how you take on the big day happily with no worries and lots of smiles. They felt good. We felt good. It was goodness all the way, all the time. Such good people! It was a soul-stirring experience to be a part of this wonderful couple's wedding celebrations.
The pictures say it all. Take a trip into this soulful set of our favorites. Thanks to Amar, Lakshman, Gokul and Nakul who brought these heartfelt moments in the frames. Scrolling through, it truly feels like a heart-to-heart conversation.
Photographers :

Amar, Lakshman, Gokul and Nakul

Venue :

Chennai