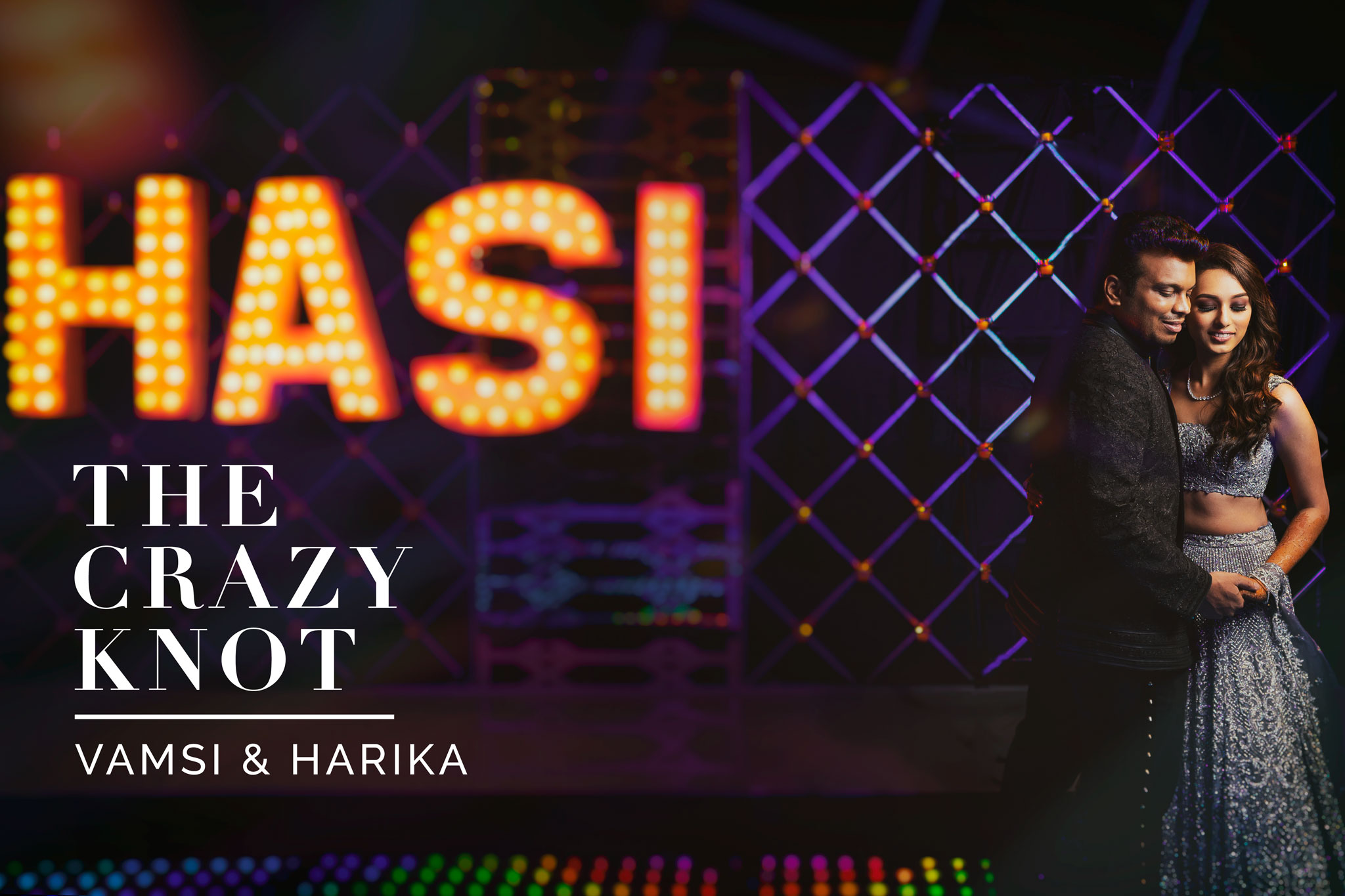 One day someone will walk into your life and make you realize why it never worked out with anyone else," was the quote on Vamsi's profile picture for 7 years until he found his very own, Harika. He found the spirited, matured, ambitious and loving girl that he ever wanted all his life. "Even though it is an arranged marriage I don't feel like it really is" she said. It's as though the Universe was conspiring in a mysterious way to help them find each other. After all, matches are made in heaven. But little did our couple believe it it. They go by the flow and take life as it comes. The couple resemble each other a lot! Yet are so different from one another. That's how they beautifully compliment each other.
Little bit of Sugar, little bit of ice, heart of an angel and soul of a child is Harika. Extremely loving and caring is Vamsi. Not to mention, his mother says that he is a prankster too. Tell us, how better can two pieces fit together?
On the BIG DAY, the wedding commenced with the exuberant bridal entry. The good souls who were in love before they realised, tied the knot post a line up of "Pop Art" themed mehendi, Sangeeth extravaganza and the events of Pellikothuru and Pellikoduku. There were several memories through the whole journey that they made and we captured. What caught our eye, however, is how the couple are inspired by one another and stay goal oriented, while devoting them to one another and their family, living up to "Marriage isn't about two people, its about two families".
Photographers :

Gokul, Smruthi

Venue :

The golkonda resorts & spa - Hyderabad