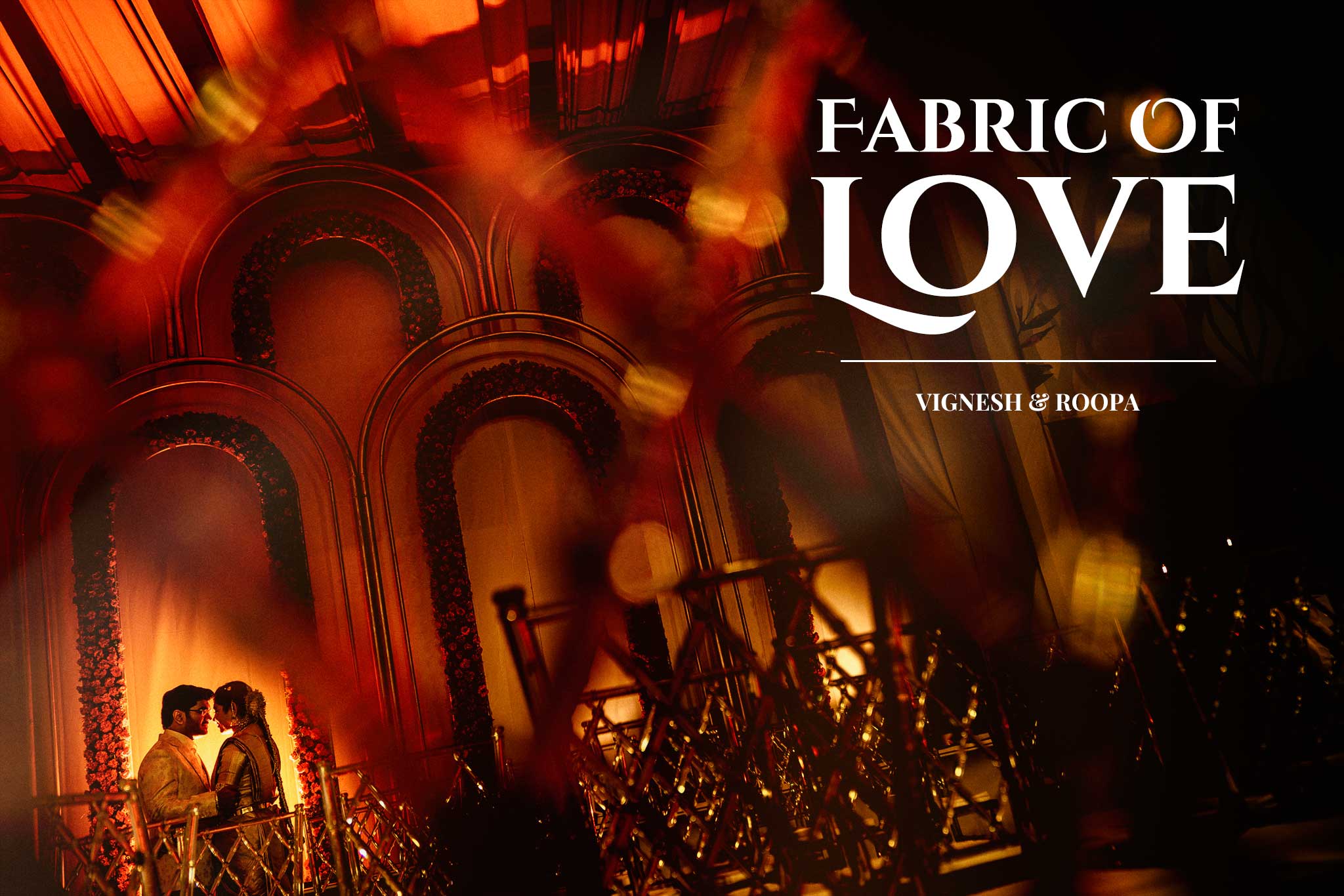 Vignesh and Roopa's wedding ceremony marks our third year anniversary of shooting for their family. Yes, that's how close we are knitted to this family of love, associated for the third time. It is a gifted feeling to be capturing their memories. For they are such warm people with true kindness and empathy that nowhere did we feel like a photography team but genuinely felt woven into their family fabric.
The tradition continued as we headed to Kanchipuram with a rightful feeling you have when attending a family wedding. Talking about family, this is THE set of hearts that beat as ONE. There are no explanations or introductions needed to feel that, as you will feel that air of care and understanding when being around them. Carrying the tradition of good vibes, Vignesh and Roopa stepped into a new life with so many loved ones around. What can we say? This happy family truly is a fabric of love woven from the universe. Touchwood!
Take a look at their wedding blog.
Photographers :

Amar, Lakshman, Smruthi, Gokul and Nakul

Venue :

kanchipuram