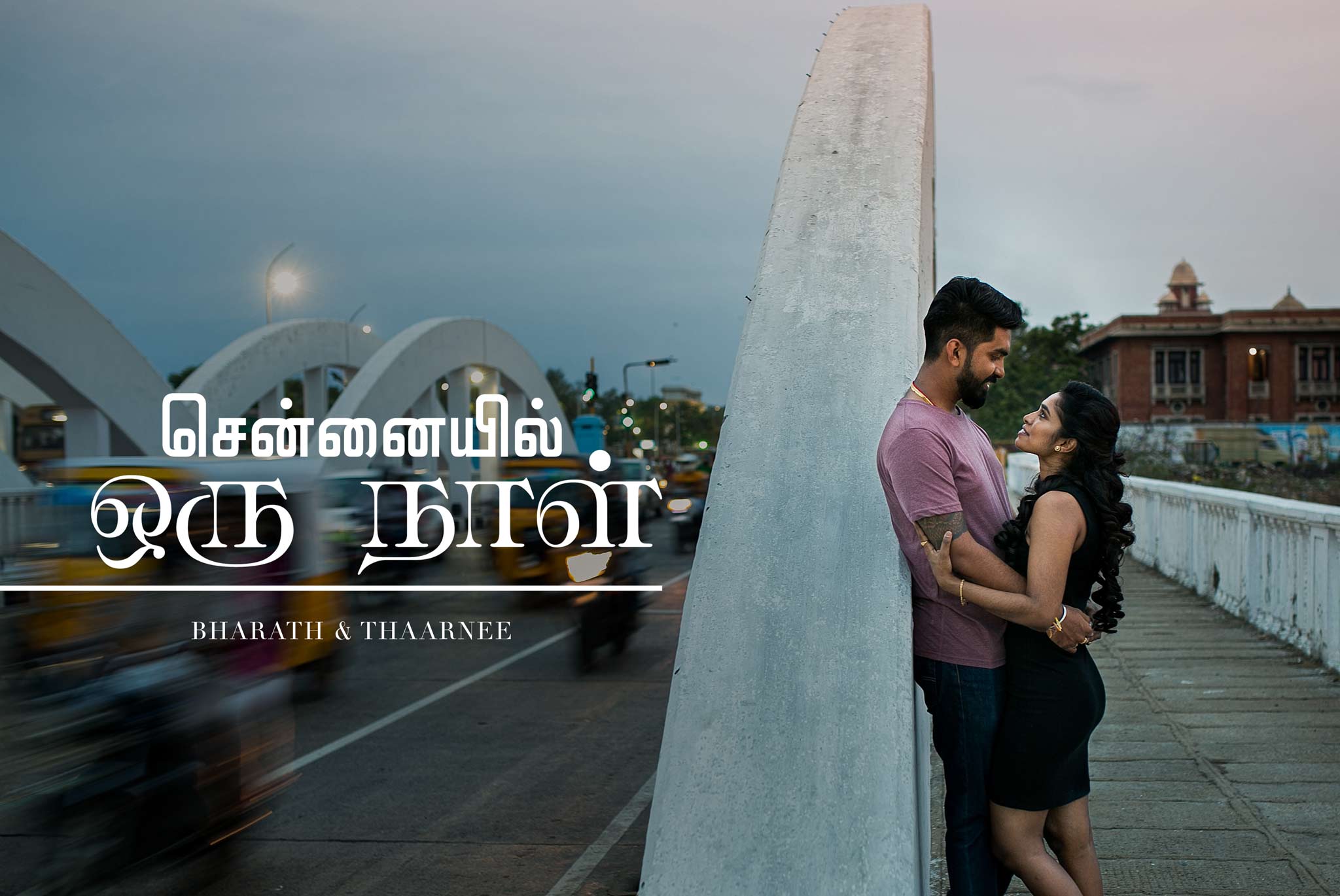 It is always refreshing to capture the stories of people who celebrate their roots. "We both were born and brought up in Malaysia, but our love for Chennai is deep and stands tall beyond boundaries. How can we explain that feeling. Chennai, Chennai dhan!" said Bharat and Thaarnee when whey rung us over to discuss their pre-wedding shoot. We were already rubbing hands at our end and getting ready with excitement. The day came and the love birds had flown in from Malaysia. The idea was to capture some traditional shots and contemporary ones in the iconic places of Chennai. We started the day in Kabaleeshwar temple at Mylapore. We did fear the rain to surprise us looking at the clouds, but fortunately it was soft light and cool breeze that kept us company. Thank God! Now that's what you call a good start to the day.
We then drove to Dakshinachitra, which is pretty far from the city but we reached even before they opened up. Perks of planning. We had like 30 minutes to wait until they had the premise ready. In the while we got to talk more with the couple, and it was fascinating to know their love for Chennai in detail. They talked about how much they love Chennai, and more importantly, how much they keep missing Chennai. Thaarnee had brought her Mom's saree along for the shoot, that had a splendid vibe. It was even more exuberant when she came dressed up. We took a lot of pictures walking around the space that oozed with heritage.
We then drove to the Napier's bridge after lunch to capture some shots. And how can we miss Marina? Towards the evening we camped in Marina and enjoyed the eve before setting to shoot.
There were so many memories that we reminisce from this one day in Chennai. The best of them, in fact, the one woven into all of them was spirit of the Chennai that the couple decided to embrace. This day will certainly stay special in their memory lane forever. Like it stays in ours.
Photographer :

Dilip kumar

Shoot Location :

Dakshinachitra, Marina