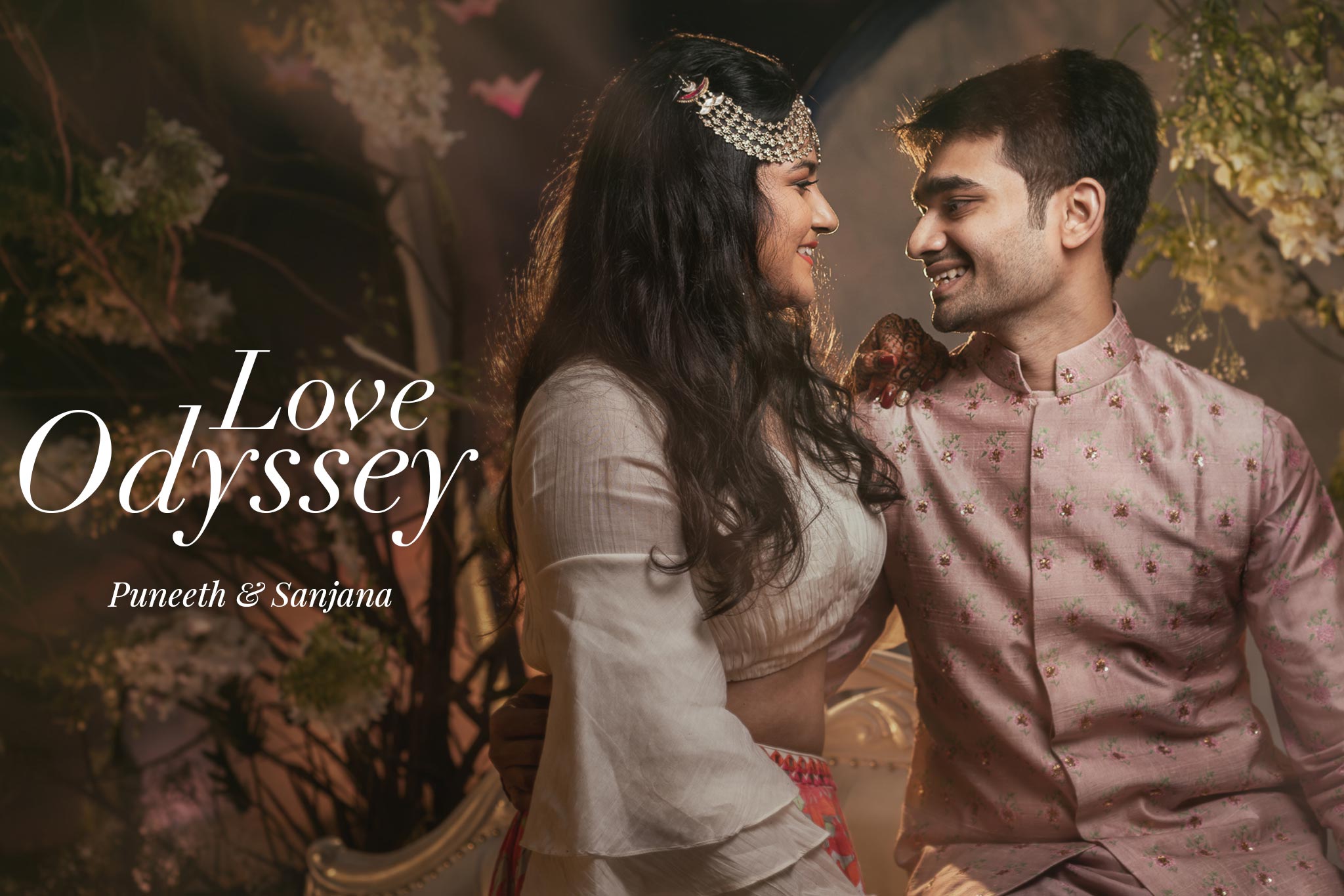 It is beautiful when two friends who mean everything to each other hold on their feelings, for the love of their friendship. They wouldn't want anything to perturb their bond, even if it is the love they have for each other. After a myriad of storms that went through their hearts, yes, they saw the light to join hands together, now and forever. That's how Puneeth & Sanjana locked hands! Such an emotional journey of hearts, it truly is a love Odyssey that they have embarked together.
Opposite poles attract yes, which is natural, but what is more magical is the like poles attracting each other. Both Puneeth and Sanjana were this sweet, calm and composed person who knew their priorities, loved being organized and lived true to the friendship in the first place. The way they expressed their love to each other beyond these beautiful layers was a pristine shine that stood reflected in all the pictures. They had this peaceful adorning smile that said it all as they have them for each other and that is all that matters.
It simply isn't a coincidence that we were approached by the proud Dad to shoot the wedding of her twin daughters Meghana and Sanjana, one after the other. Right from the first meeting we had with their parents, if there is one word to summarize the experience being with them, it is WARMTH. Such warm people with true kindness and empathy that nowhere did we feel like a photography team but genuinely felt woven into their family fabric. When a photographer is given the due space to be, the moments are ought to be captured effortlessly. That's how we rolled and it was one big ball of happiness. Having shot Meghana's wedding earlier, we knew their friends and family well and it was so comfortable to move through the happy club and capture memories. Weddings like these, families like these, you simply don't want the weddings to end for it signals adieu for the moment from all the lovely moments we kept cherishing.